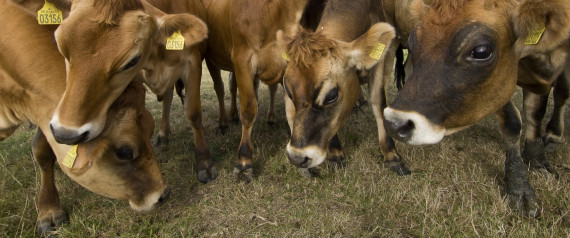 Two common Big Agriculture production practices — feeding antibiotics to livestock and spraying herbicides on conventional crops — each face condemnation from the environmental community. And there's been plenty of new fodder in the last week: One study predicted that antibiotic use in livestock will soar by two-thirds globally from 2010 to 2030, and another declared that Monsanto's popular Roundup herbicide is "probably carcinogenic to humans."
The latest research may merge the herbicide and antibiotic battle lines. The use of common herbicides, such as Roundup, Kamba and 2,4-D, according to a study published on Tuesday, may help drive antibiotic resistance.
Antibiotic-resistant infections take the lives of more than 23,000 Americans every year. The World Health Organization and the U.S. Centers for Disease Control and Prevention are among major groups warning of the dire threat posed to public health. Antibiotic resistance stemming from overuse in livestock also is the target of a bill re-introduced in Congress on Tuesday.
READ THE FULL ARTICLE ON THE HUFFINGTON POST