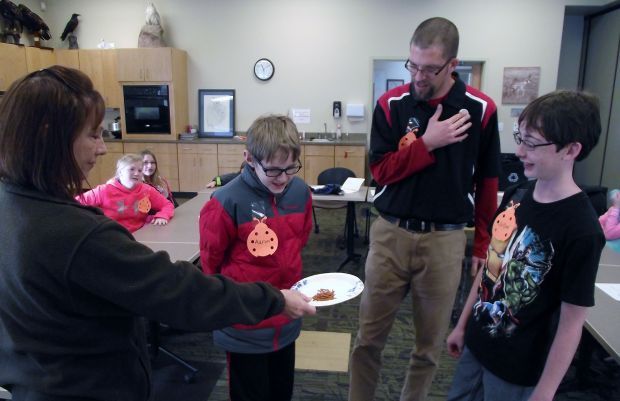 Philip Miller's fifth and sixth grade class from St. Paul's Lutheran School thought they were going on a snowshoeing field trip.
Turns out there wasn't enough snow at the South Dakota Game, Fish & Parks Outdoor Campus West in Rapid City on Wednesday, so the class took part in an alternate activity instead.
Call it Plan B, as in bugs.
Miller's class learned perhaps more than it wanted to know about entomophagy, consuming insects for food, during the GF&P's class entitled "Who Eats Bugs?"
READ THE FULL ARTICLE ON THE RAPID CITY JOURNAL