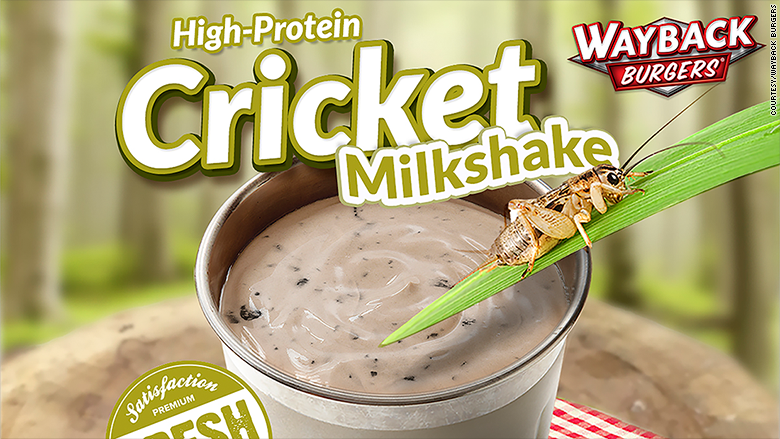 On Wednesday, the Wayback burger chain is launching a milkshake made with dried cricket powder at all its 100 U.S. locations. Known as the "Oreo Mud Pie Cricket Protein Milkshake," it's made with "Peruvian Chocolate Cricket Protein powder" — an actual blend of crickets and chocolate you can buy online.
"You wouldn't even know there's cricket in it," said Gillian Maffeo, Wayback's marketing director. "It's not like there's pieces floating around in it."
Maffeo said the company originally tried the cricket shake as a April Fool's stunt at a few locations, but the response was so good they've decided to roll it out nationwide. Each shake will contain about 96 crickets and packs a whopping 24 grams of protein.
READ THE FULL ARTICLE ON CNN MONEY